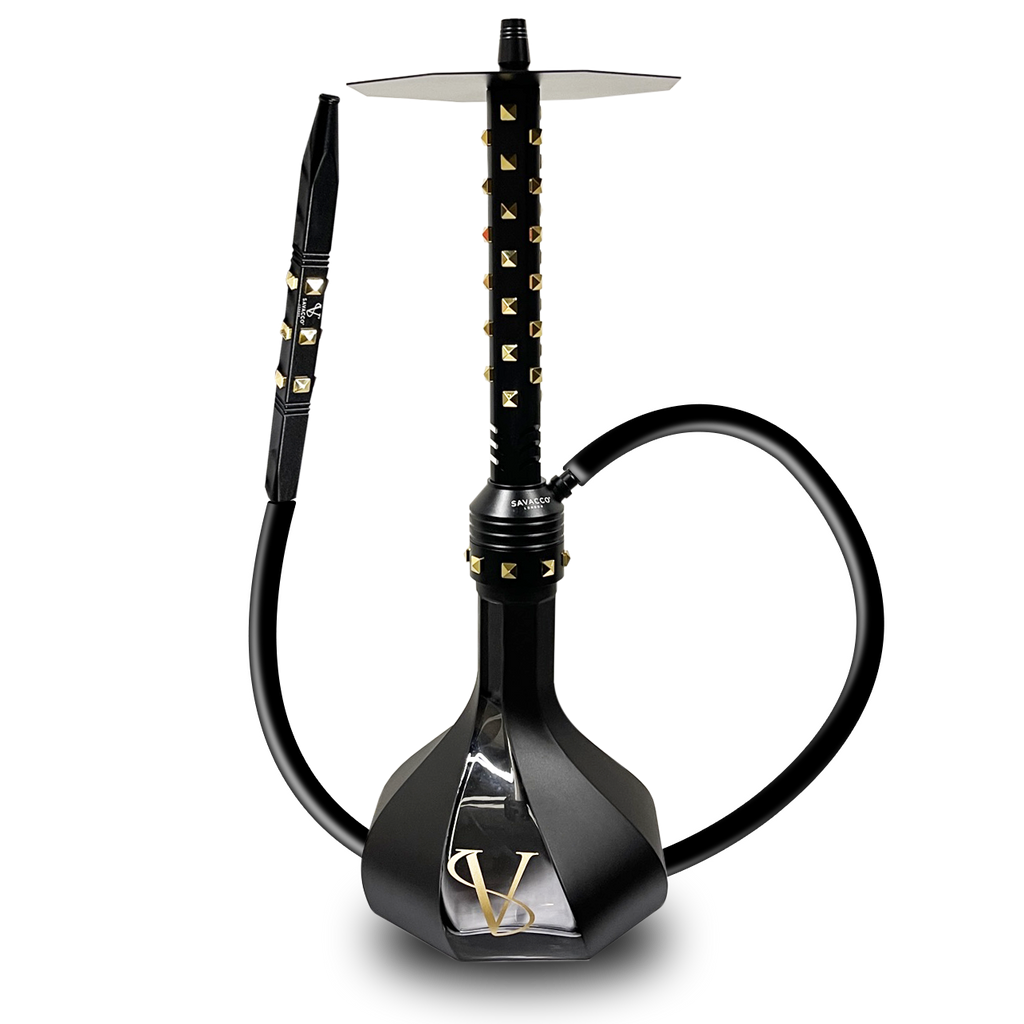 SAVACCO VELLO SHISHA - BLACK
Introducing the SAVACCO VELLO Shisha in Black - Elevate Your Smoking Experience.

Discover the epitome of sophistication and functionality with the SAVACCO VELLO Shisha in Black. This exquisitely designed hookah combines style, quality, and performance to deliver an unparalleled smoking experience that will captivate enthusiasts and novices alike.

Crafted with meticulous attention to detail, the SAVACCO VELLO Shisha boasts a sleek and modern black finish that exudes elegance. Its minimalist yet striking appearance effortlessly complements any setting, whether you're enjoying a private session at home or socializing with friends at a lively gathering.

Featuring an easy-to-use setup, the SAVACCO VELLO Shisha allows you to focus on what matters most – enjoying your smoking session. Its user-friendly design enables hassle-free assembly and disassembly, making it convenient to clean and maintain. With this shisha, you can spend more time savoring the moment and less time on complicated preparations.

At SAVACCO, we prioritize both style and substance. The SAVACCO VELLO Shisha in Black embodies our commitment to delivering exceptional products that enhance your smoking experience. With its sleek aesthetics, superior craftsmanship, and outstanding performance, this hookah is the ultimate choice for discerning individuals who seek the finest smoking experience.