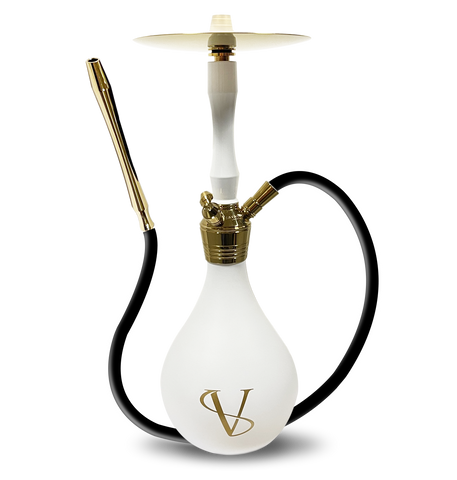 SAVACCO NANO SHISHA: The Ultimate Portable Hookah Experience | Savacco
Key Features:

Compact and Portable: The SAVACCO NANO SHISHA is meticulously crafted to be ultra-portable. Its sleek and compact design allows you to enjoy your favourite shisha flavours anytime, anywhere.
Uncompromising Performance: Don't let its small size fool you. The SAVACCO NANO SHISHA is engineered to deliver exceptional performance. Experience smooth, flavourful smoke with every puff, thanks to its advanced design and quality materials.
Easy Setup and Cleaning: With user-friendly assembly and disassembly, setting up the SAVACCO NANO SHISHA is a breeze. Cleaning is also quick and hassle-free, ensuring a seamless smoking experience.
Wide Flavour Selection: Elevate your hookah sessions with a wide range of enticing flavours. SAVACCO offers a diverse selection of premium shisha flavours, allowing you to indulge in your favourite tastes or explore new ones.
Durable and Long-lasting: Built to withstand frequent use, the SAVACCO NANO SHISHA is made from high-quality materials that ensure durability and longevity. This investment will provide you with countless enjoyable sessions for years to come.
Order Your SAVACCO NANO SHISHA Today!