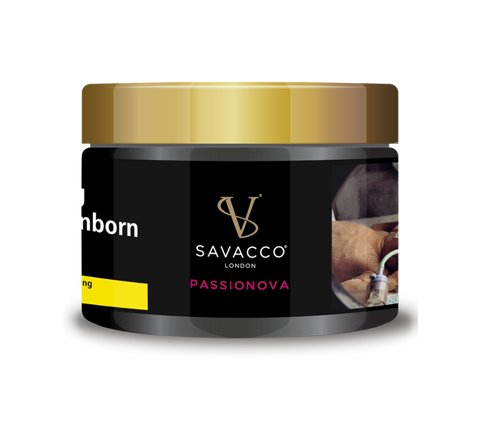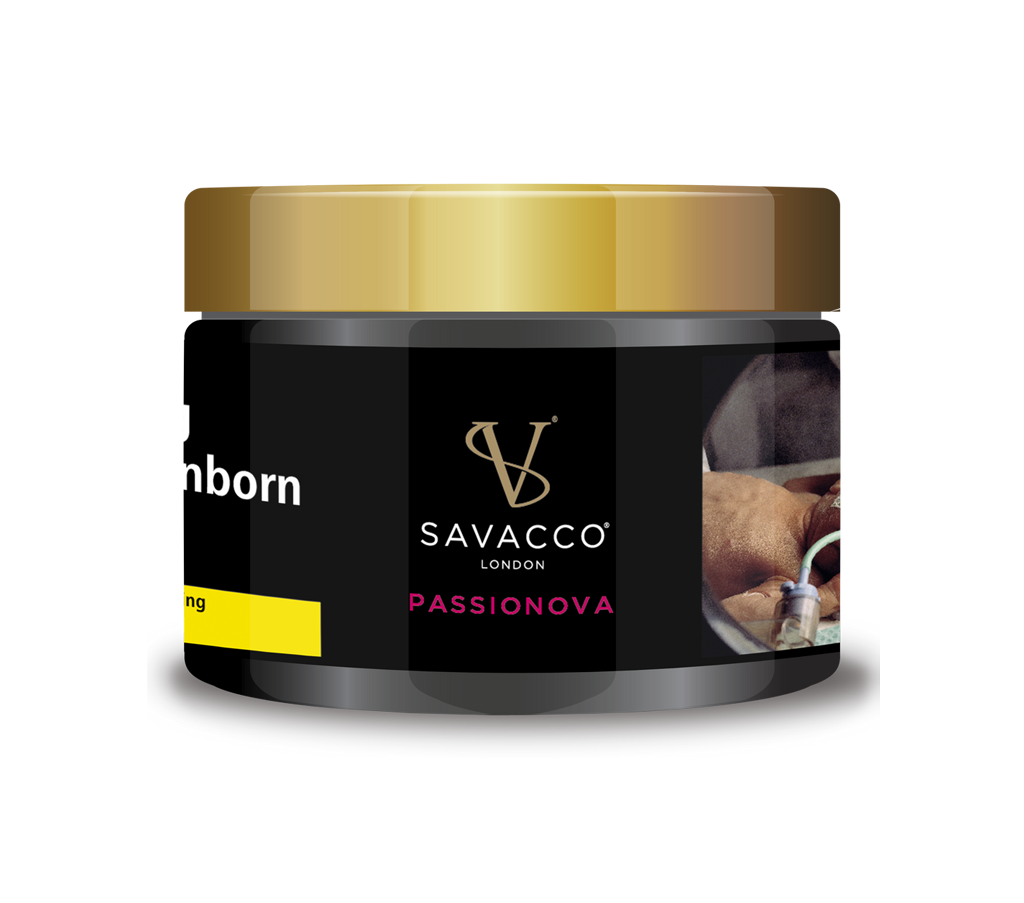 Experience the tantalizing essence of PASSIONOVA
The ultimate passionfruit shisha flavour by Savacco. Indulge your senses with the exotic and vibrant taste of luscious passionfruit, expertly crafted to elevate your shisha session to new heights. Immerse yourself in the irresistible aroma that fills the air, as the sweet and tangy notes of PASSIONOVA transport you to a tropical paradise.
Savacco takes pride in delivering exceptional quality, using only the finest ingredients to create their signature shisha flavours. With PASSIONOVA, you can expect a flawless fusion of premium tobacco and the finest passionfruit extracts, carefully blended to achieve the perfect balance of flavour and smoothness. Each inhale reveals a burst of juicy passionfruit, tantalizing your taste buds and leaving you craving for more.
Whether you're a seasoned shisha enthusiast or a curious newcomer, PASSIONOVA is the ideal choice for a truly unforgettable shisha experience. Delight in the harmonious combination of intense passionfruit flavours and the smooth, satisfying smoke that Savacco is renowned for. Elevate your social gatherings, unwind after a long day, or simply savour a moment of pure relaxation with PASSIONOVA.